Jeremy Rock has over 18 years of comprehensive experience with Hospitality Management Companies and provides a complete overall operational background
As Controller for Northview Corp. based in San Diego, he was responsible for overseeing the Accounting, Financial, MIS and Telecommunication functions for 44 Resorts. Northview Corporation utilized a centralized approach to reporting and its operations included a Centralized Reservation Center (CRS).
His later tenure with The Edward Thomas Companies based out of Beverly Hills provided him with valuable experience in the areas of acquisitions, divestitures, new construction and renovations. Due to the unique entrepreneurial approach of the group (which included ownership of the Beverly Hills Resort, Shutters on the Beach, Resort Casa Del Mar and part ownership of Westin Resorts), he was afforded the opportunity to work on all aspects of operations, which included Resort Operations Management and Ownership functions. As part of his responsibilities at ETC, Mr. Rock was responsible for overseeing the information systems and telecommunications for all of the Resorts and corporate office.
In his most recent corporate position as Director of MIS with Sunstone Resorts, he was responsible for overseeing the direction of Information Systems and Telecommunications for over 60 hotels and the Corporate Office. Sunstone Hotels portfolio of hotels is multi-branded and as such, presented a multitude of challenges regarding the standardizing of systems across a variety of applications and platforms. In addition to working with the various hotel related systems, he was also responsible for overseeing the design of the overall company's IT infrastructure. This included the design for the local and wide area networks and layout of the company's brand new office building located in San Clemente, California.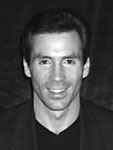 Mr. Rock is currently the President of the RockIT Group, a technology consulting group that he founded in 1999, that specializes in the Hospitality industry. The Group is comprised of technology-based consultants and also has a networking division that specializes in the implementation of both local and wide area networks.
Mr. Rock has a Bachelor of Commerce as well as a BCom Honors graduate degree from the University of South Africa. In addition, he was one of the first industry professionals to obtain a CHTP (Certified Hospitality Technology Professional) designation from HFTP (Hospitality Financial Technology Professional organization). He is also a Microsoft Certified Professional.
Additionally, he has served on the technology advisory committees of both Marriott International, Inc. and Bass Resorts & Resorts, Inc (Now InterContinental Resort Group). He has been a guest speaker at the annual HITEC Conference in 2000 and from 2003 through 2007 and is a member of the HITEC advisory committee. In addition he has spoken at the 2001 FS-TEC conference, the 2004 RSPA EXPOtech conference, the 2003 IHM&RS and the 2004 IAAPA conference. He also currently serves on the Certified Hospitality Technology Professional (CHTP) advisory committee. A committee that overseas the certification of Hospitality Technology Professionals
Jeremy has written numerous articles for industry trade publications and also wrote the telecommunications primer for the AH&LA educational publications.


SCOTT APPLEBERRY - TECHNICAL SERVICES DIVISION
Scott Appleberry has over 14 years of technology experience and over 12 years of Hotel operational experience covering a wide variety of systems design, programming, engineering, implementation and project management.

Scott began his career in the United States Marine Corps where he served for 6 years as a Helicopter plane captain and crew chief.

After studying aviation and business administration at Southern Illinois University he spent a number of years working for Toshiba America as a Network Technician supporting their network and managing a team of 10 technicians who were responsible for all of the user support.

Following this Scott joined Sunstone Hotels as a senior network engineer and became the Manager of Information systems. Sunstone Hotels was a $1 Billion publicly traded REIT comprised of 68 Hotels and a large corporate office. In addition to designing and administering the network at Sunstone, Scott was also responsible for engineering and supporting the business critical applications and wide area network for all of the Hotel properties.

Subsequent to Sunstone, Scott took on the position of Director of Information Technology and Telecommunications for Montage Resorts in Laguna Beach California. Joining the Hotel while it was still in development allowed Scott to assist in the design of the facility from the ground up. As part of his responsibilities, Scott oversaw a team of IT professionals who assisted in ensuring that all of the Hotel Systems and applications remained functional on a 24/7 basis as well as all end-user and guest support related concerns were addressed on an as needed basis. He also designed and created the Opera OWS proprietary Web Reservation System which was responsible for a significant volume of online reservations.

Following the RockIT Group's engagement with the Grand Del Mar project, Scott accepted the position of Director of Information Technology with the Resort and much in a similar position as Montage, undertook to manage the IT operations for the Resort and Corporate offices from the ground up for a period of 2 years. Scott's tenure with the Resort was recently concluded with his goals for the Resort being met and is back with the RockIT Group team.

In his capacity with the RockIT Group, Scott has worked on a number of projects including among others:
• Bacara Resort & Spa
• Balboa Bay Club
• Bahamar Development (Nassau Bahamas)
• Lake Lawn Resort, WI
• The Umstead Hotel

In 2006 Scott single handedly assisted the California Wellbeing Institute with the selection, installation and training for all systems for this Health, Wellbeing, and Longevity enterprise located within the Four Seasons West Lake Village.

Scott is a very technically versed individual who understands the Hospitality industry and is uniquely versed with integrating the various systems that are needed to operate luxury hotels. Scott is a member of HFTP and has participated with various technology groups within HTNG (Hotel Technology Next Generation) groups.


JENNIFER JONES – SENIOR PROJECT MANAGER
Jennifer Jones has over 10 years of experience within the hospitality industry, covering positions ranging from operational, systems implementation and project management.
As a Certified Fidelio Professional (CFP) for Micros, Jennifer was responsible for the installation of Fidelio's DOS-based PMS system. After installing in several independent locations, she took upon a senior role working side by side with Carlson Hospitality to roll out Fidelio Version 6 nationwide in all Radisson Hotels. Installations required responsibilities such as configuration of the system, hardware setup, user training, and end user support. At a later date, she became involved with the beta roll out of Fidelio's first Windows application, Version 7.
After a year and a half traveling throughout North America for Micros, Jennifer accepted a position as the Director of Rooms for the Radisson Hotel at the Philadelphia Airport. In addition to typical responsibilities of forecasting, budgeting and overseeing a staff of 70 in the Rooms Division, she also maintained the systems in the Front Office. Furthermore, when the hotel was re-branded into a Renaissance, Jennifer coordinated the upgrading of systems and retraining of staff on the new Marriott applications.
Jennifer later accepted a position a position as an implementation specialist with Daylight Software (now a part of Newmarket International Inc.), a sales and catering software application providing solutions to single and multi-property hospitality, catering and gaming organizations. During her seven year tenure, she quickly advanced through the company and became their senior and lead installation and interface specialist heading up most of their major installations including among others:
• The 12 property Hanover International Hotels brand in England
• The opening of the Gaylord Palms in Orlando, Florida
• MGM-Mirage casinos in Las Vegas
• Mandalay Resort Group
• Morgans Hotel Group, formerly Ian Schrager Hotels (Converting 9 hotels to Daylight and trained over 100 users in their hotels and National Sales Offices.)
These experiences provided her with extensive presentation, consultation and technical experience as well as major go-live situations. .
Presently, Jennifer is consumed in her project manager role at the RockIT Group, a hospitality technology consulting group where she mainly focuses on system implementations. In her most recent implementation, Jennifer managed 30 to 40 system installations at The Umstead Hotel and Spa in Cary, NC. Within this role she scheduled demonstrations of products, assisted with the system selections and negotiated contracts in favor of the customer. Included in her duties were to coordinate with construction personnel and timelines so that vendors were not delayed. She scheduled training sessions and worked with the hardware vendor to procure equipment while maintaining within the budget. Her past expertise allowed her to offer systems knowledge, especially when certain systems needed to be interfaced with other systems correctly and effectively. Once the hotel was successfully opened, she provided on-site support, managing issues as they arose. She continues her project management role as she assists with new projects with the RockIT Group in the systems and infrastructure arena.
Jennifer has a Bachelor of Science in Hotel, Restaurant and Institutional Management from The Pennsylvania State University. She was required to complete 1000 hours of industry work prior to graduation in order to achieve working knowledge in the industry. These hours were gained from working in several areas of hotels such as Front Desk, Reservations and Housekeeping. Internships were completed at the Hyatt Regency Atlanta (during the 1996 Summer Olympics), The Penn State Scanticon, and the Days Inn Timonium, Maryland.


MEREDITH WIBBY – SENIOR PROJECT MANAGER
Meredith Wibby has over 6 years of experience within the hospitality industry, covering positions ranging from operational, systems implementation and project management.
After completing her BA Degree at the Western Washington University (Majoring in Information Systems), she accepted a position with RiverOne, Inc – a Supply Chain Management solution software company based in Irvine as a Systems Analyst. Her responsibilities included quality testing applications, writing technical documentation and user guides. ,
She later joined the Montage Resort in Laguna Beach California as a Systems Support Specialist prior to the Hotel opening and spent over four years supporting all of the systems and applications and implementing new technologies. The Laguna Beach Luxury Resort is the flagship Resort for Montage Resorts and consists of 900+ employees and 262 high profile guest rooms located on 30 acres of ocean front property in Laguna Beach California. Outside of her day-to-day responsibilities of maintaining the servers, systems, end-user support, guest technology support and network security, Meredith's achievements included among others:
• Direct responsibility for mobile communications; including rolling out $70k, 250 unit Nextel communication system. Coordinated contract negotiations, equipment selection, purchasing and programming with extensive operationally based customization. Approved and supervised training program for 500 associates in the new system and how it affected department interaction
• Managed, upgraded and supported top-tier hospitality systems; Opera Property Management system, Micros Point of Sale, Guest Connection Table Management, Microsoft Great Plains Finance Management and Foundation Logic Systems Uniform Management; plus 15 additional enterprise applications
• Extensive troubleshooting ranged from network security/protection to workstation hardware/software to telecom wiring to operationally critical systems
In Meredith's current position with the RockIT Group she has assumed the lead project Manager the Grand Del Mar Resort located in San Diego (Opened October 2007) and has been consulting to The Irvine Company on two of their properties including The Pelican Hill Resort and The Island Hotel.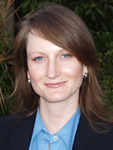 The Grand Del Mar is a luxury Resort located in Del Mar San Diego and consists of a Tom Fazio golf course, Grand Club House, 249 Hotel Rooms, Spa, Fitness Center, Pool, Tennis Pavilion, Function Space and 39 Luxury Residential Villas. In her role with the Grand Del Mar, She was responsible for the coordination of the low voltage cabling infrastructure with Operation and Outsourced Audio Visual Company. Additionally, she project-managed the implementation of the back-office, Point of Sale and Golf systems as part of the Resort's Clubhouse opening in August 2006. Furthermore she has also been responsible for the development and analysis of the systems budget, the identification and selection of between 30 to 40 different systems for the Resort. This involved the distribution of RFP's, coordination of system demo's and contract review and negotiations for those systems selected. She successfully coordinated all of the systems installations, configurations and training and met the October 2007 Hotel opening date.
In addition to her BA Degree from Western Washington University, Meredith possesses good working knowledge of many key Hospitality applications and was a speaker at the 2007 HITEC conference in Orlando.


ROBERT BOHAN – LOW VOLTAGE CABLING ENGINEER (RCDD)
Robert Bohan is the President of Ultimate Communication Systems – a strategic partner of the RockIT Group. Ultimate Communication Systems is a full-service Low Voltage Cabling Company that specializes in providing Telecommunication, Security and audio visual services to the Hospitality, Healthcare, Educational, Government and residential communities. A 23 year veteran of the industry, Robert and Ultimate have been involved in about 150 Hotels in Southern California and brings with him a wide variety of hands on experience in terms of not only designing infrastructures, but also it evaluating and project managing the installation of cabling and telecom, Security and AV systems.
He has worked on a number of high-end luxury Hotels in Southern California including among others L'Ermitage, Ojai Valley, St. Regis Hotel and most recently the New Four Seasons Westlake Village where Ultimate was awarded both the telecom and security contracts for this technologically advanced building that boasts a full service broadcast TV studio, Doctors office and wellness clinic.
The RockIT Group and Ultimate share office space and have a dedicated in-house CAD engineering department to facilitate the low voltage design drawings and specifications.